Photo Duplicate Cleaner is a tool to help you find duplicate photos in your device  and suggest you to remove them to optimize your device storage.
When this add-on is activated, a new Clean Up icon will be available on the top right screen of Photos drive.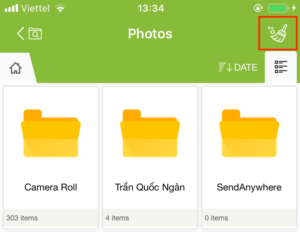 Tap on this icon will start scanning for duplicates in your Photos. Duplicate photos will be shown in different sets, you can manually remove duplicates in the each sets by tapping on Trash icon of each sets, you can even remove all duplicates by tapping on Clean Duplicates button at the bottom of the screen.
Tap on pictures in a set will open a photo browser for this set. In this screen you can zoom in/out each images to have a better look at them.