In Windows 10 & 11 computers, there are some versions that have strict connection rules that it doesn't allow you to connect to shared network devices in anonymous mode, which means it doesn't allow to bypass Username/Password authentication.
In order to allow Windows 10 & 11 computers connect to FSharing app, the FSharing app needs to enable user access mode by enabling Login Account and provide a Username/Password within the app before start sharing.
To transfer files between your iPhone, iPad and Windows computers, follow the steps below:
Open FSharing in your iPhone or iPad
Specify a sharing name in Sharing Name field
Turn on Login Account option below Authentication Settings section
Specify a Username/Password fields then tap on START button and wait for sharing started
Go to your Windows computers, in desktop screen open File Explorer in the bottom of the screen
In the address bar type \\[IP Address], you can find it under Device Address field in Sharing screen of the app. Hit Enter keyboard to connect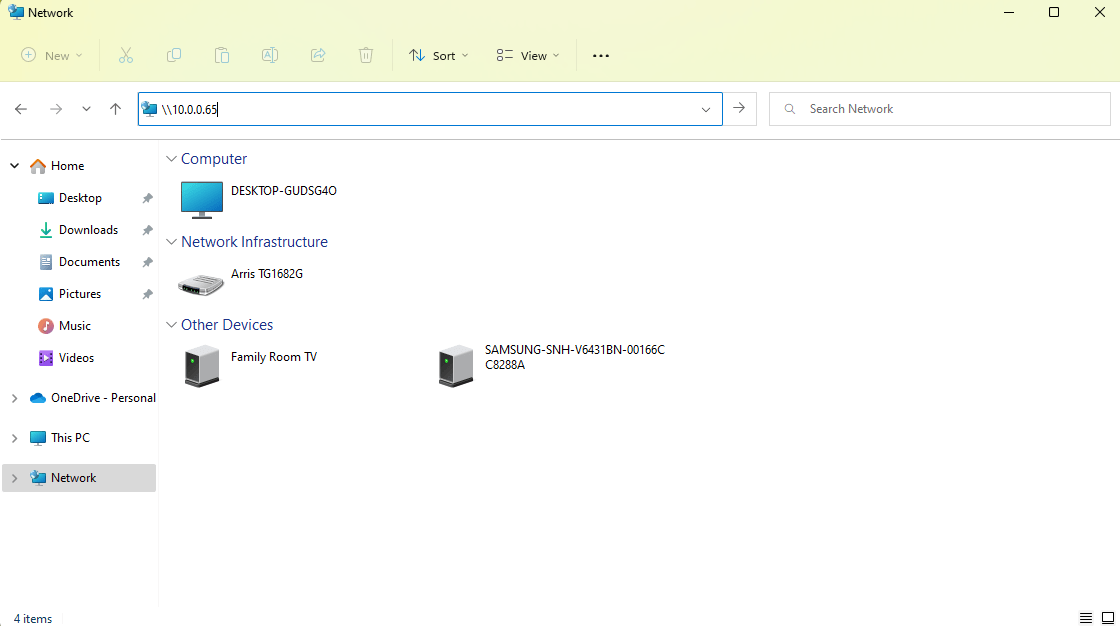 Note: If you can't connect to the shared drive in the Network tab, please make sure that the Windows and your iOS devices (iPhones, iPads) are in the same Wi-Fi, company network or Wi-Fi hotspot.
An authentication window will appear and ask you to enter Username/Password that you specified in FSharing app. Click on OK button to connect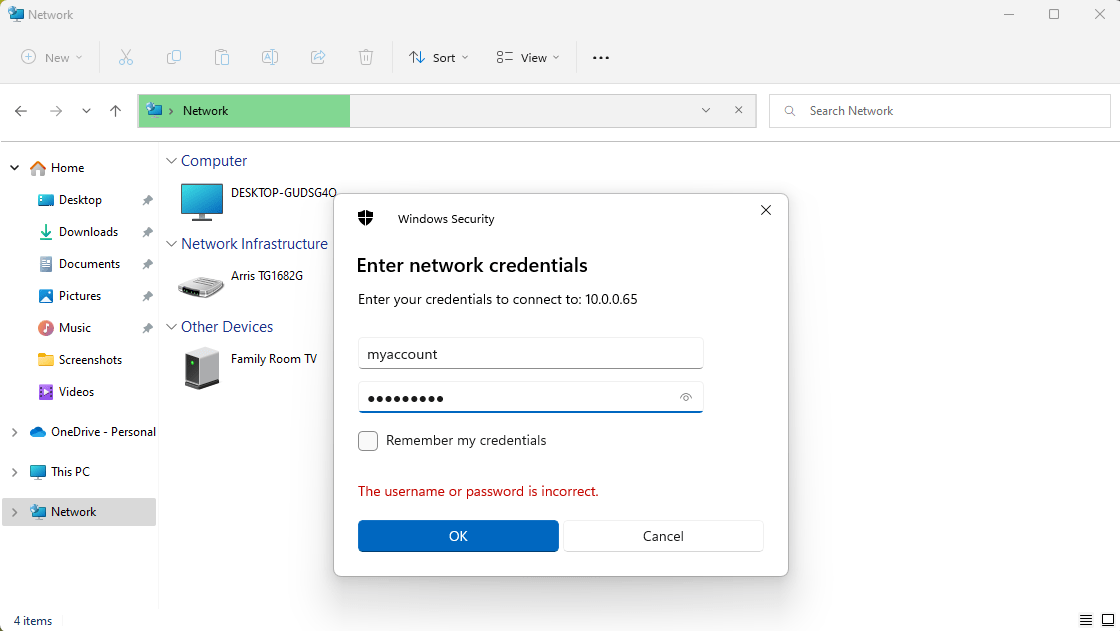 Copy any files or folders to the shared drive